Welcome to antiqueman.ca
It has been a few years since the Store was sold
and I just can't get rid of that Antique Bug.
I have too much fun traveling around looking for treasures; but, one only has so much room;
So, I decided to open this Virtual Antique Store,
so that I can share my treasures with you.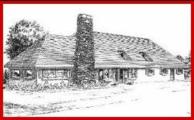 We are located in the Niagara Peninsula / Golden Horseshoe of Southern Ontario.
We do not have an Physical Store; but items can be picked up.
We will ship; but, unfortunately the costs of Canada Post, especially outside of Canada have gotten a little crazy.