Canadian Artist - LILLIAN ROGERS MARLATT (1885-1967)
Still Life - Oil on Board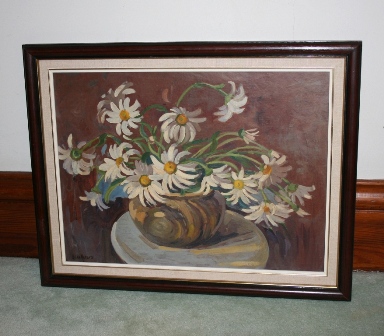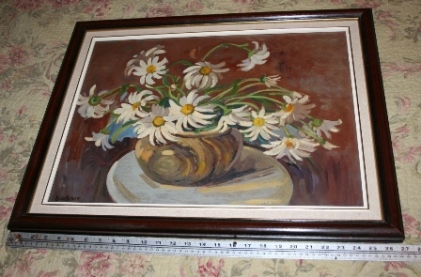 Up for sale is this original Oil on Board Painting by Canadian Artist:
LILLIAN ROGERS MARLATT (1885-1967)
The visible portion of the painting is approx. 22 1/4" by 16 1/2", while the frame is 27" by 21".
I believe that this is on the larger size for her work. Usually her paintings are on the smaller size.
I have had a couple of her paintings in the past and they were around 9" by 13"
Nice Impressionist Still Life of flowers.
Painting is in excellent condition.
The frame has the odd very minor ding and / or wear spot (hardly worth mentioning)
The back paper has the odd hole / tare
Apparently one of her paintings recently sold at Auction for over $500.
Will make a nice addition to one's collection or look lovely on it's own.