10 Ben Babelowsky Prints of Niagara - Canada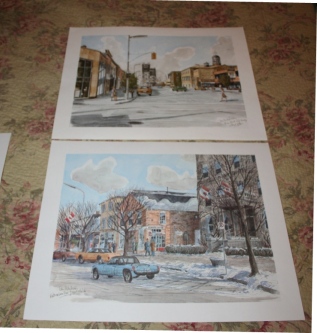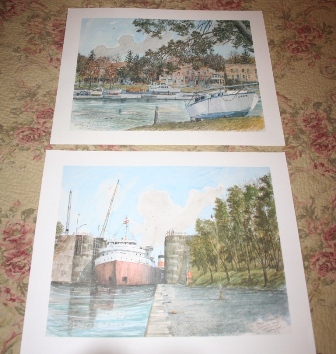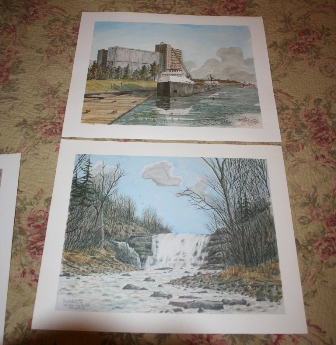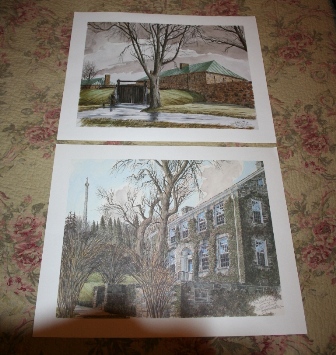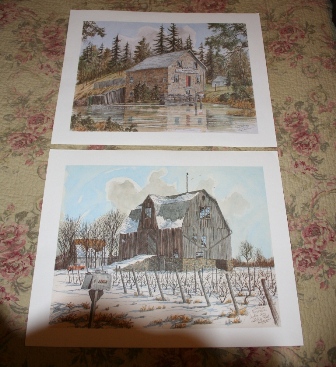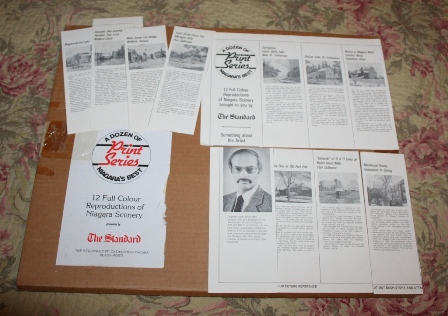 Up for sale re these 10 Ben Babelowsky prints of Niagara (Canada).
They are from a series put out by the St. Catharines Standard (the local Newspaper).
There were 12 in the series - now there are 10.
Not sure which ones are gone but the following is a list of what is there.
Springtime, Upper Balls Falls, near St, Catharines
DeCew Falls, St Catharines
inter in Niagara Wine Country along Lakeshore Road
Main Street Lift Bridge, Welland, Ontario

Georgian Bay Leaving Number Two Lock, Welland Canel
Front Street from the Michigan side, Port Dalhousie
Niagara on the Lake
Mackenzie House, Queenston in Spring
Rainy Day at Old Fort Erie
"Outarde" of Q&O Lines at Robin Hood Mills, Port Colborne.
Prints are nice and clean (have been kept in the original cardboard folder.
Some of the corners are dinged or slight bends - should be covered by the frame (even if one does not mat them).
In some of the pics there is darkness near the bottoms - that is from shadows of the flash not in the prints

The stock paper is 16" by 20" while the actual visible part of the prints are around 13" by 17"
SOLD