Canadian Artist - Helen Johnston (?? -1985) Impressionist - Tulip Tree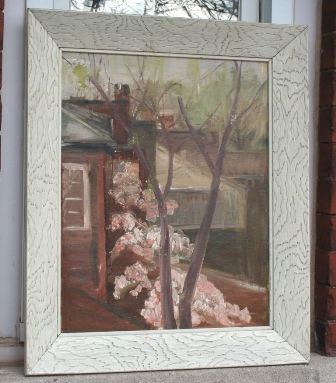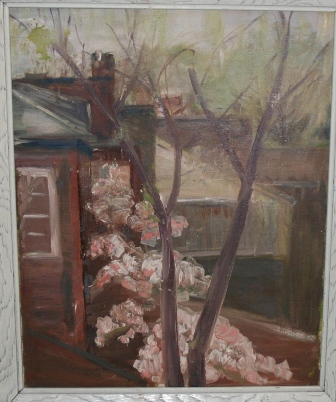 Up for sale is this original Oil on Board Painting by Canadian Artist: Helen Johnston (????-1985)
This painting is unsigned; but, I bought it (from a family member) with around 10 other paintings by Helen Johnston.
The visible portion of the painting is approx. 19 1/2" by 15 1/2", while the frame is 25" by 21".
I do not know too much about her. I have had her paintings before.
I believe she was born out Brockville way (but not Brockville) - moved and worked in Toronto for part of her adult life.
Nice Impressionist study of Tulip Tree - written on the back - Tulip Tree April 1956 (see pics).

Nice vintage frame. It does have the odd ding and / or wear spot (see pics)