EDNA JAQUES
Canadian Poet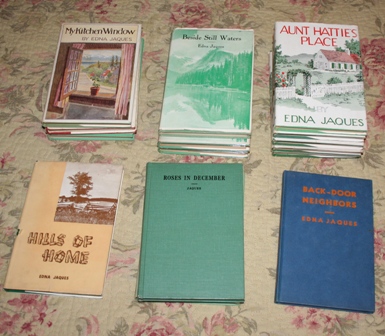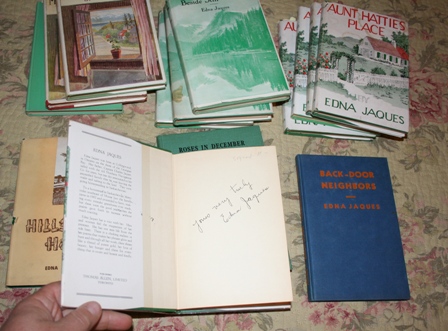 I have several EDNA JAQUES Poetry Books.
Multiple copies of some
They are in varying condition / some with dust jackets, some have been Autographed.
Prices range from $6.00 for a non dust jacket, non autographed
to $20.00 for a dust Jacket and an autographed edition.
Interested, make an offer for them all.