The Heritage of Upper Canadian Furniture
Howard Pain Signed w/ foldout map / 1978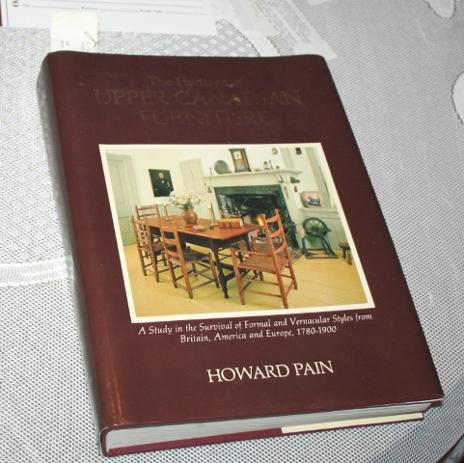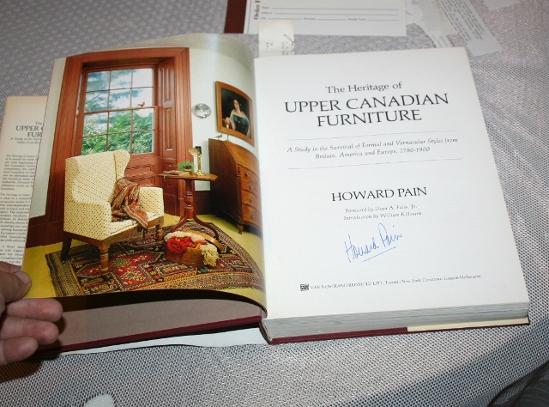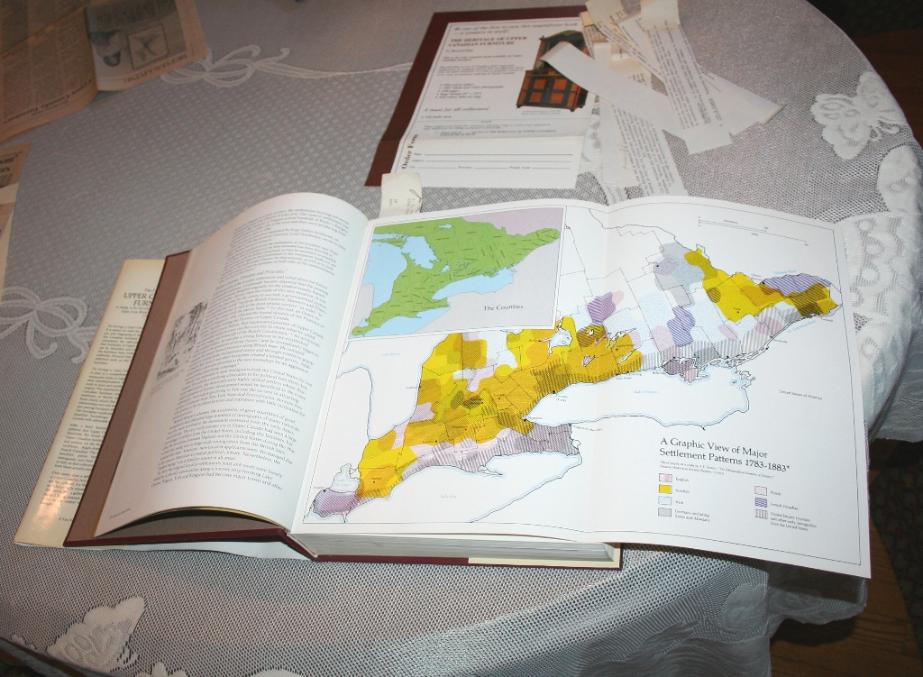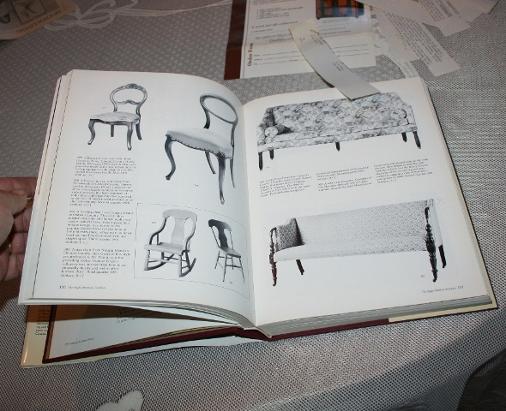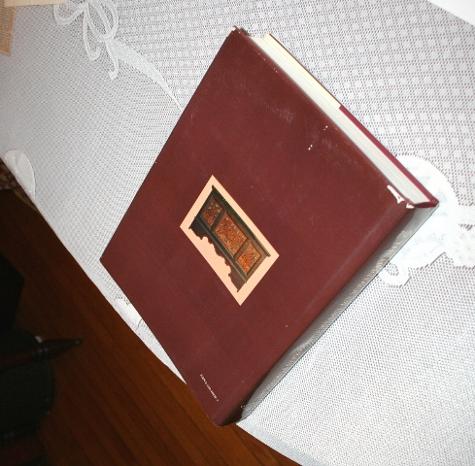 Up for sale is this classic book on early Canadian Furniture.
Is used to be and likely still is, refered to as the Bible for Early Upper Canadian Furniture.

It is The Heritage of Upper Canadian Furniture by Howard Pain.
Likely a First Edition - bound in Canada with the fold out map
It is also signed by the author.
In very good condition with some light wear to the back top edges the dust jacket.
I believe that this book might have been given to someone who's furniture was in the book.

There were a dozen or so book marks in the book. On each page (where the book mark's was) there is a light "x" done in pencil; which I think indicated which items were theirs.
I tried to take a pic; but, the "X" does not show up - it is to the right of the settee at the bottom right.
Book does not appear to have been view much at all.

Along with the book is an original order form and a newspaper article about the book.
Also I have (but forgot to take pics) a paper for a Historical house designation (in Hamilton on Inchbury St.)
It mentions the presentation plaque time and date (June 21 1980).
It mentions their dedicated interest in preserving and furnishing a Model Working Man's Home of the late 19th Century.

Many Auction houses / high Antique Dealers reference this book when describing their items.