Vintage Wayne Gretzky Clock - 1980's Stamford Art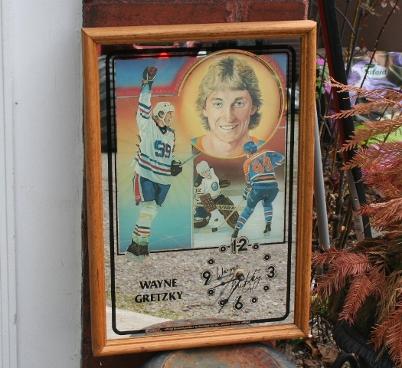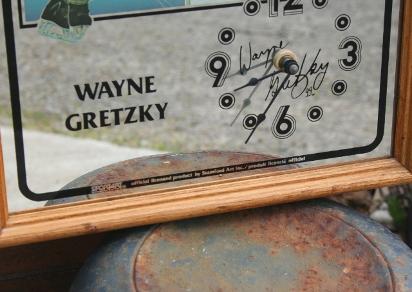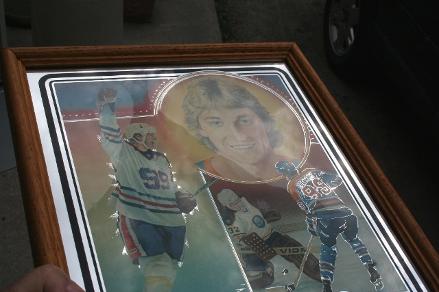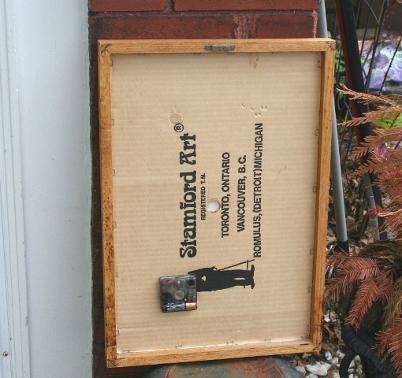 Up for sale is this Vintage Wayne Gretzky Clock.
I do not see a date but I believe it to be from the early 1980's.
Most likely made in Canada by Stamford Art Products; but, according to the back. it does mention places in the USA.

It is approx 19 1/4" tall by 13 1/4" wide.
I put a battery in and the clock seems to be working; but, then seemed to stop.
I believe this is the original clock.
If someone wants I can put a newer clock in it's place.
I will remove the clock's hands for shipping.

Overall in very good condition.
The frame has a couple of light dings (worst is along the bottom front / left of center).
The clock face has a mirror back ground. They is some light turning (tiny spots / haze) not unusual as it is 30+ years old.
When one looks straight at it, it looks fine; but, when one looks at an angle, one can see 2 areas that look different (almost like an air bubble) - shown in the 4th pic.
Not sure if that is from the Mfg process or that is from age.
Again, it is not that noticeable unless you are looking at it from an angle.