Huge Vintage Paint by Number Ocean Seascape
Actual painting 24" by 34"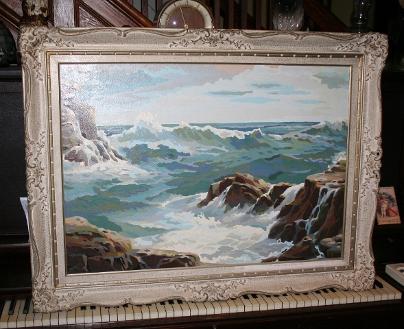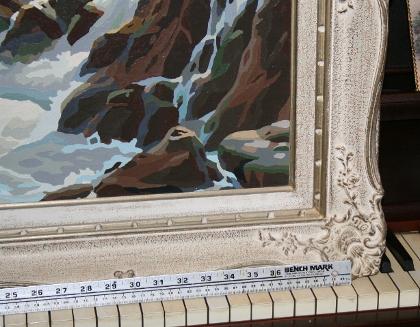 I have this item in the collectibles as it is collectible and not really art.
Up for sale is this Huge Paint by Number Painting - Ocean / Seascape.
The painting is on canvas (stretched over a wooden frame) and is 34" by 24"
while the frame is approx 41" by 31".
In very good condition with no rips, tares and minimal wear to the frame.
Great vintage frame - maybe someone who paints wants just he frame.

Due to it's large size; it is available for pick-up only.
I am willing to drive a moderate distance to meet someone.