Vintage Art Deco Light Fixture
Ceiling Chandelier w/ Glass Body
1930s - 1940s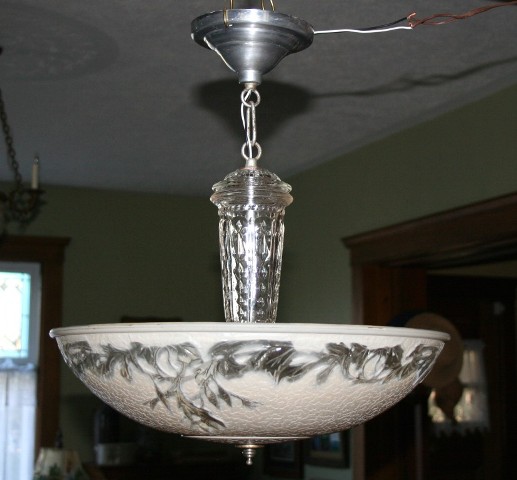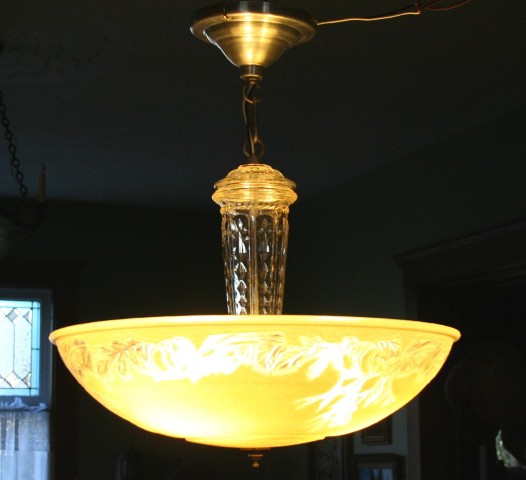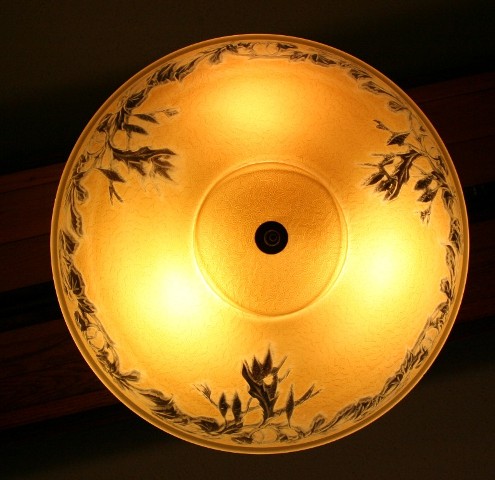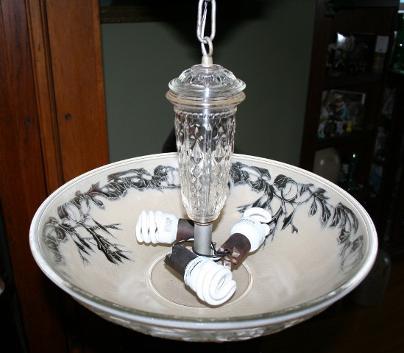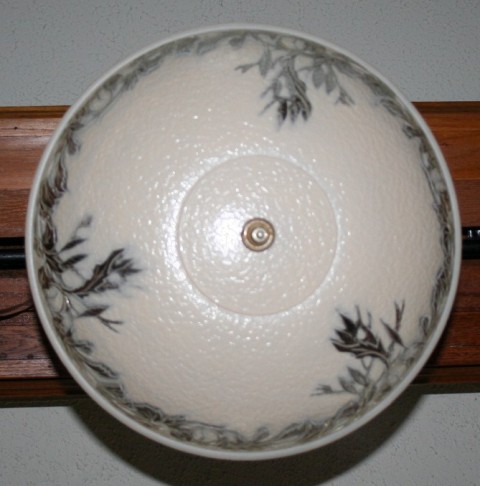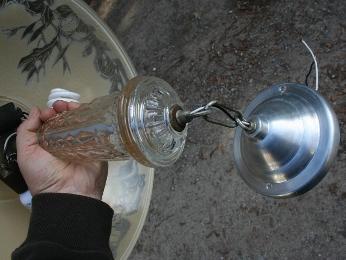 Vintage Art Deco Light Fixture - Ceiling Chandelier w/ Glass Body 1930s - 1940s
$225.00

Up for the offering is this Vintage / 1930's to 1940's Art Deco Hanging Ceiling Light fixture.
The glass shade is approx 16" in diameter and the total drop of the fixture is around 18" to 19".
There is only one link of chain - so it could not be made to hang much higher.

In very good condition with no noticeable chips or no cracks.
On the outer edge of the shade, on the seam line, there are a few tiny flakes that are most likely from the manufacturing process.
The finish / colour is in good clean condition with the odd tiny pin prick in the colour - with the textured / patterned surface they are most likely skip spots from when it was made..
Barely worth mentioning.
The body has the original bakelight sockets; but, appears to have been rewired in the not to distant past.
The ceiling plate is aluminum, with the chain, loops and caps painted an aluminum colour.
They has some signs of age / some light rust. See pics.

I noticed when I was taking pics, that it does not have a ground wire.
If the buyer wants, I can put one on.
I need to find a crossbar.