Rare GTR - Grand Trunk Railway - Large Hanging Oiil Lamp (converted)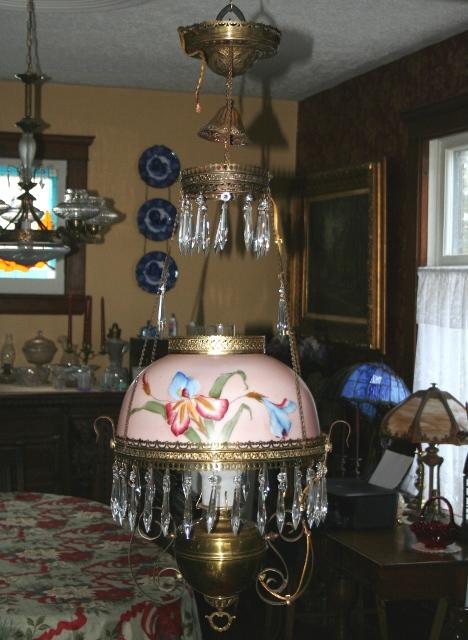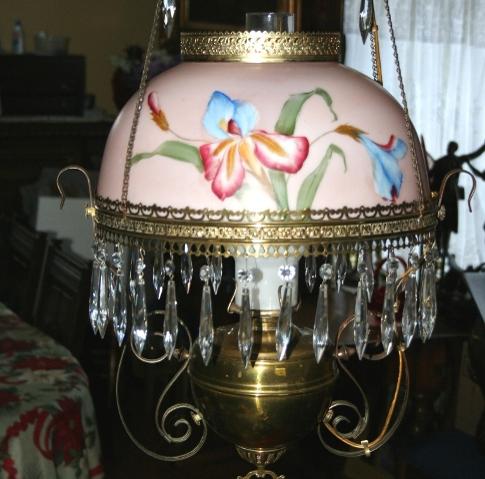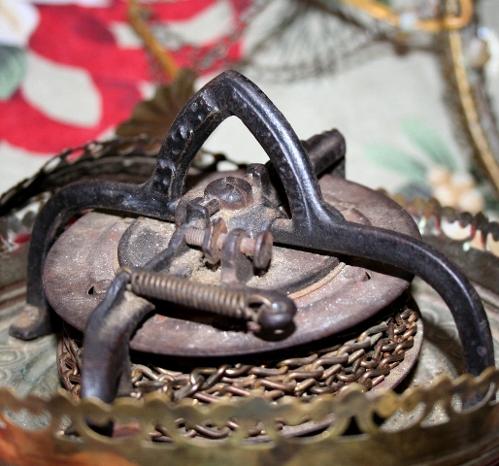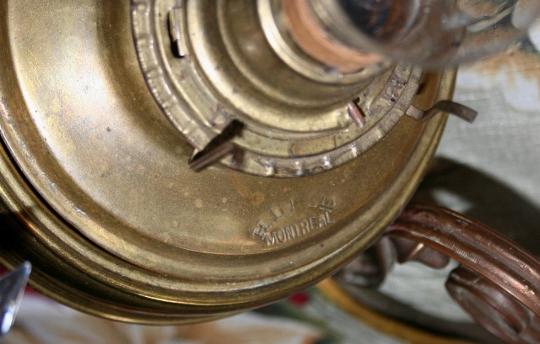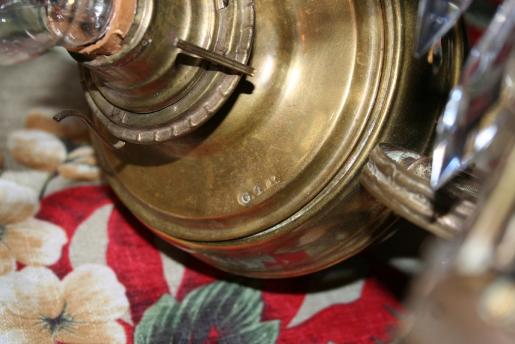 Up for sale is this fantastic piece of history.
A GTR - Grand Trunk Railway LARGE Hanging Oil Lamp (converted to electricity)
It is one of those older type fixtures that can go up and down. The way it hangs right now it is approx 40" in height.
Not sure how much lower it can go down as the electrical wire is strapped to the chain so it only goes up and down a bit - right now.

In very good condition - I believe that the prisms are newer replacements.
The chimney is a replacement and likely the brass filigree ring (on top of the Hand Painted Shade) is newer.
The rest looks pretty much old.
Light wear (or just the way it was painted) and light dirt on the hand painted glass shade

It has been converted to electricity - the oil font and the outer shell / housing has been drilled to accommodate the electric wire.
Also the wiring is strapped along the framework? of the fixture - see pics.

Oil font is stamped GTR, on one side and HLP Ltd. Montreal on the others side - See pics..

It is approx 14" in diameter and (as it is sits now) hangs in a total height of approx 40"

A great piece for one's collection.