Stunning Cranberry Opal / Opalescent Stretch Footed Compote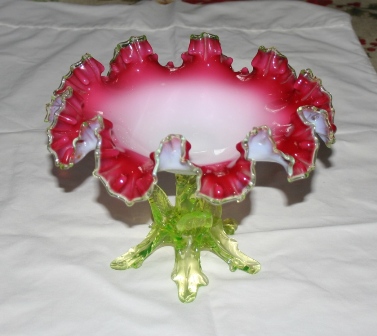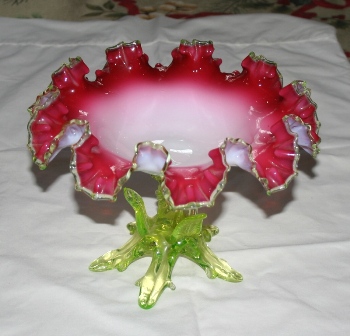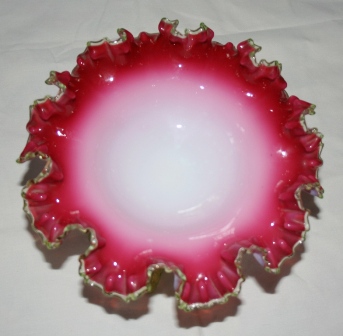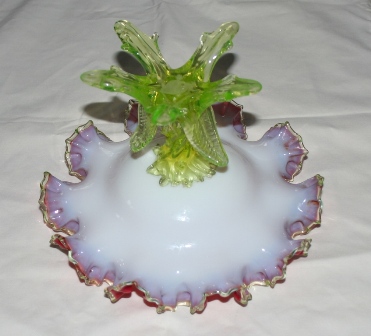 Up for sale is this stunning Cranberry Opal / Opalescent Art Glass Compote with stretched / pulled footed base.
The base looks like it might vaseline glass. My black light is broken, so I cannot tell for sure.
| do not think it really matters as it is so beautiful in either case.
It is approx 9 5/8" in diameter and 7 1/4" tall.
It seems like the top ruffled edge is a pale green.
In very good condition with no noticeable chips or cracks.

I looked and looked but there is quite an amount of the ruffled edge; but I did not notice any thing.
The way the base is made (stretched / pulled) there are couple of rough / sharp spots to the edges.
Will make a fabulous addition to one's collection or look lovely on it's own.

I think it is Victorian, possibly Czech or maybe Venetian. Moser keeps popping into my head but I do not know.