2 Danish .826 Silver - Serving Spoons 1920 Christian F. Heise - 8 5/8" & 119 gm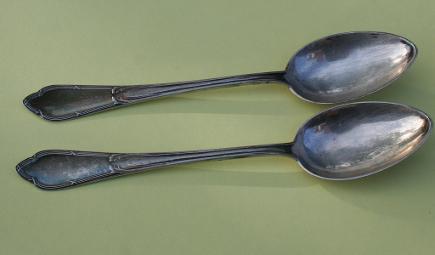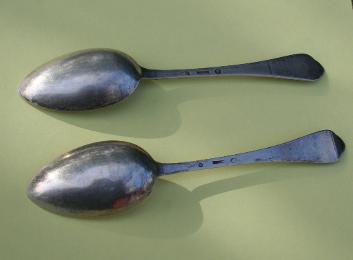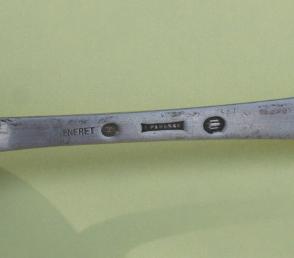 2 Danish .826 Silver - Serving Spoons 1920 Christian F. Heise - 8 5/8" & 119 gm
$90.00 for the pair
Up for sale is this pair of Danish Silver Serving? Spoons.
Could be soup spoons - but they would be big soup spoons.
They are approx. 8 5/8" in total length and the bowl part is 3" by 1 3/4" .
They have the Danish 3 / triple Towers mark for good quality Silver.
My understanding is that is at least .826 (could be higher)
There is the number "20" under the Towers which I believe indicates 1920
They are also stamped ENERET and a Symbol (looks like an "H" with a "c" within the top half of the "H" and what looks like an "F" in the bottom half.
This is the maker's mark for Christian F. Heise.
In good condition with light wear. - they are used not abused.
Need to be polished
The total weight is 119 grams for the 2 pieces