Pair Sterling Silver Salt Cellars (paw feet) w/ Spoons - J. Millward Banks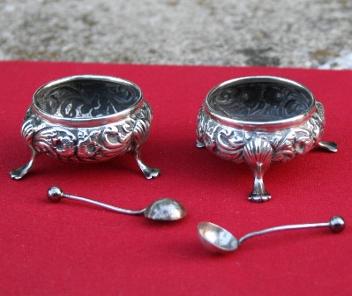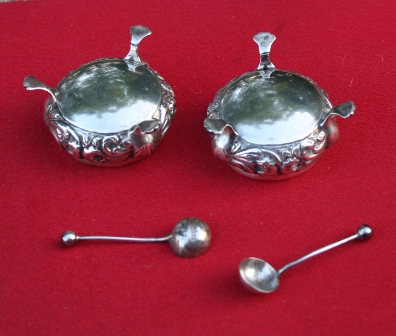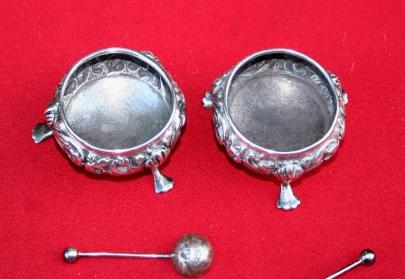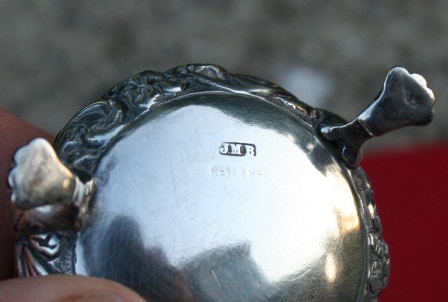 Up for sale is this Pair of Antique Sterling Silver Salt Cellars with spoons.
The maker's marks are a bit worn and it is difficult to make that actual date letter.
The Sterling mark and Anchor (for Birmingham) are not too bad.
The date letter looks like it could be a small "t" which would be 1918.
Nice repose works and paw feet on the cellars.
They are approx 2" in dia & 1" tall.

The maker appears to be J MIllward Banks (J.M.B).
The cellars have some light dings here and there.