P W Ellis & Co Sterling Silver Souvenir Spoon
with Native American Indian Figure / Calgary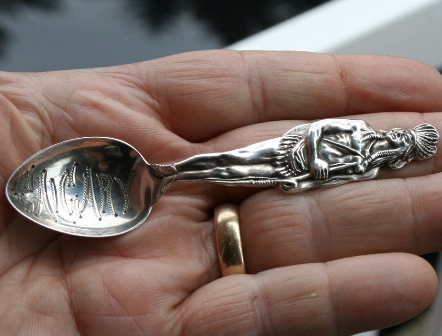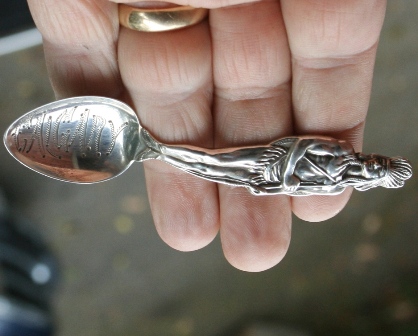 Up for sale is this Sterling Silver Souvenir Spoon with a Native Indian Figure for the handle.
The spoon is approx. 4" in length,
Very attractive spoon - Beautiful detail even the back of the spoon is decorated.
The bowl of the spoon has "CALGARY" engraved
The Maker's mark indicates P. W. Ellis & Co (the anchor , an "E" within a maple leaf and the standing lion)
I believe Ellis & Co. were from Toronto, Ontario Canada.
In excellent condition - will make a nice addition to one's collection.