International Silver - Sterling Joan of Arc - 4 1/8" Demitasse? Spoon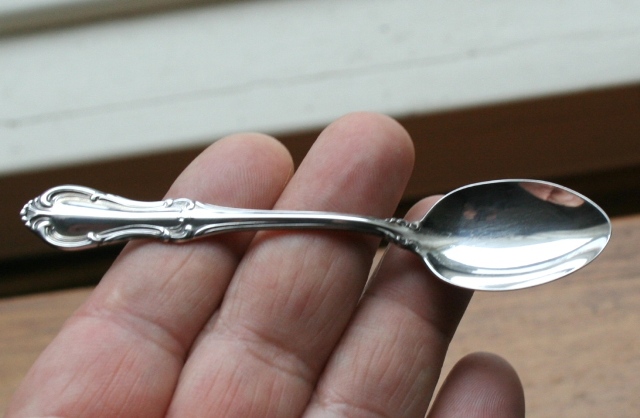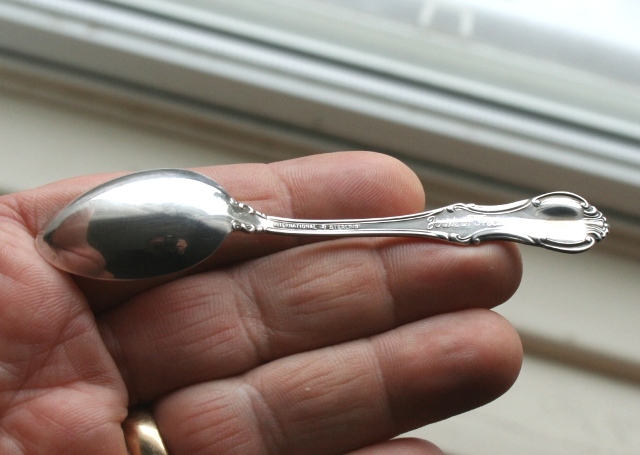 Up for sale is this International Silver's Sterling Joan of Arc demitasse? Spoon.

(Might be a teaspoon but it would be a small teaspoon)

It is approx 4 1/8" long

In excellent condition with minimal wear.
It been in it's plastic bag for the last many years

Stamped on the back - International (a symbol of some sorts),

Sterling and up on the back of the handle it has Joan of arc.

Aprrox 4 1/8" long

In very good condition with no noticeable

It will make a nice addition to one's collection.